PhysioRehab2u is a clinic based physiotherapy service in Wilmslow with a domiciliary service if required.
Welcome to 'PhysioRehab2u'.
Karen McLaughlin MCSP, the founder of PhysioRehab2u, is a Chartered Physiotherapist with over 25 years of experience.
Karen is a specialist physiotherapist in Musculoskeletal pain (soft tissue injuries, back, neck and other joint pains) and Orthopaedics including surgery, joint replacements and trauma.
What to expect at your appointment:
As I am a Chartered Physiotherapist you will be given a thorough assessment, in line with CSP guidelines, to establish your needs and then an individual treatment plan will be devised and especially made for you. This may involve hands-on treatment, advice and then an exercise programme will be developed and tailored to your specific needs with a holistic approach in mind. This means I will look at you from head to toe to establish dysfunctions within the body which may be contributing to your pain/injury/instability.
For those who are unable to come into clinic, for example after an operation/major trauma or for elderly patients, I can offer a home visit. This service may benefit those who need to start rehabilitation at home and then progress to attending the clinic once able to walk or drive again.
For elderly patients a home visit may be more appropriate. I can assess the home environment for potential dangers of slips, trips and falls. A home exercise programme can then be devised so elderly patients can continue to do their functional exercise programme within their own home environment and familiar surroundings.
'PhysioRehab2u' is based in Wilmslow and the clinic address is PhysioRehab2u, Wilmslow CAM Clinic, 6c Hawthorn Lane, Wilmslow, Cheshire, SK9 1AA.
---
CORONAVIRUS INFORMATION
The clinic is now fully open with all appointments offered being face to face, however if you would prefer a virtual appointment please let us know.
If you have symptoms of COVID or flu/cold please inform us. We may request that you take a lateral flow test prior to visiting the clinic.
All safety and cleaning procedures remain in place to ensure that the highest standard of cleanliness and hygiene are maintained.
If you wish to discuss treatment options then please contact me.
Karen Mclaughlin MCSP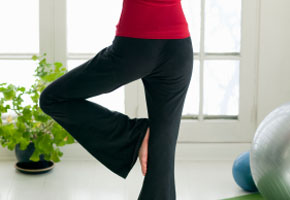 Conditions we treat
Services & Treatments
Get in Touch
07976 980 588
Cheshire