About Me
Career history of Karen McLaughlin
I qualified as a chartered physiotherapist from Manchester University in 1996 with a BSc (hons) degree in physiotherapy.
For the first 8 years of my career I gained extensive experience working in local NHS hospitals. I worked in many areas of physiotherapy but developed a specialist interest in treating musculoskeletal, rheumatological and orthopaedic conditions.
I became a senior physiotherapist in an outpatient department where I worked alongside orthopaedic consultants and gained my diploma in injection therapy.
I was the physiotherapist to Cheshire and the North of England hockey squads and also participated in physiotherapy screening programmes at the North West academy for the England U21 male and female hockey players.
This led to an invitation by the Great Britain Olympic Hockey Board to provide physiotherapy for the Great Britain under 21 hockey team which was an amazing experience working alongside such elite young athletes.
In 2005 I became an associate physiotherapist in a local private physiotherapy and sports injury clinic. I was a member of a very dynamic team where we treated all musculoskeletal conditions and all age groups from 5-95 years old.
I thoroughly enjoyed working in private practice but recognised that there was an unmet need for physiotherapy rehabilitation at home. So after 10 years of working in a clinical setting I decided to set up 'PhysioRehab2u' where I could combine the two services of in and out patient care.
By working as a domiciliary physiotherapist I can now assess a patient in their own home and look at them in their own environment where I can gain a better understanding of their functional needs and challenges.
If it is more applicable I can also treat you in our clinic room at Wilmlsow CAM Clinic.
I am a member of the Chartered Society of Physiotherapy, Health and Care Professions Council, Physio First and Acupuncture Association of Chartered Physiotherapists (AACP).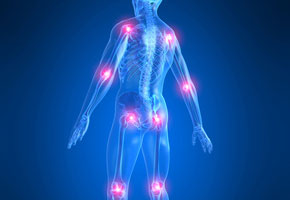 Conditions we treat
Services & Treatments
Get in Touch
07976 980 588
Cheshire